Phishing is a fraud technique that consists in reproducing the content of a targeted website, directing users to it, and recording their credentials when they log into your website. It is like fishing fish with fake food, only you phish humans with fake websites.
Well, I have a good news for the phishers: people are using more and more smartphones, and mobile browsers are making your job really easy. In fact, many regular smartphone user simply have no way to tell your fake website apart from the real one.
For instance, this is what my bank website looks like in my desktop browser, and what a corresponding phishing website would look like: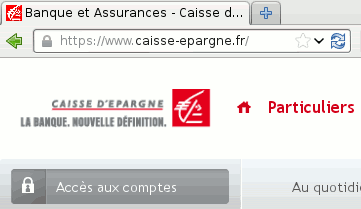 A bank website in Iceweasel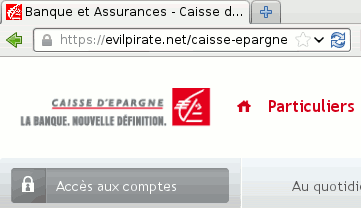 A phishing website in Iceweasel
See the difference? It is not that obvious, but it is easy to detect when you are trained: the page address is not the same, with the fake website it refers to the phisher's server instead of the bank's one.
Now, what does it look like on a Firefox Mobile? Well, here is the answer: the same, absolutely the same: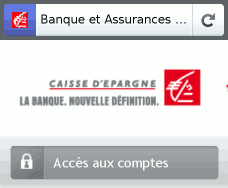 A bank website in Firefox Mobile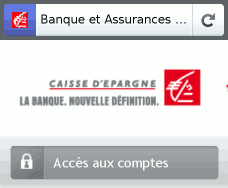 A phishing website in Firefox Mobile
The page address is hidden for space reasons, and only shown when touching the address page title bar. Want to browse the Web safely? After each link you follow, click on the page title bar. Good luck if you are using such a mobile Web browser. Fortunately, I am not.