I had to play a bit with MySQL, saving and restoring databases with mysqldump and mysql. These two tools have one severe discrepancy, which I would like to comment here because I think it is an excellent example of what not to do when designing tools to be used together.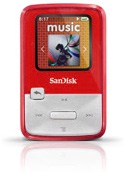 Pour ceux qui auraient à faire un choix similaire, après avoir étudié les différents modèles disponibles, je viens d'acheter un baladeur Sansa Clip Zip de chez Sandisk. Ce baladeur était le seul modèle répondant à tous mes critères de client averti, à savoir :
l'essentiel de ma discothèque est dans ce format libre, également appelé « Ogg » par métonymie.
pour pouvoir utiliser les listes de lecture de mes ordinateurs.

Micro-USB

les câbles propriétaires, c'est tellement XXe siècle…
Et en guise de bonus :
Micro-SD

Baladeur rempli à ras bord, on en rachète un nouveau ? Non, on étend !
Un logiciel alternatif libre qui fait tout ce dont vous pourrez jamais rêver.
Bref, un petit appareil à conseiller à tous les gens qui se soucient de standard, de pérennité, de liberté et de puissance.</ma vie>